Athenaes Siegel - Roleplaying Guild
Greetings!
Welcome to Athenaes Siegel Rollenspielverein, our Tabletop Roleplaying Club.
Since we were established in 1985 we spread the word, promote and play Pen and Paper Roleplaying Games in Vienna,
Why don't you join us on our Club Meetings (Fridays & Saturdays) at our Club in Vienna's 16th District.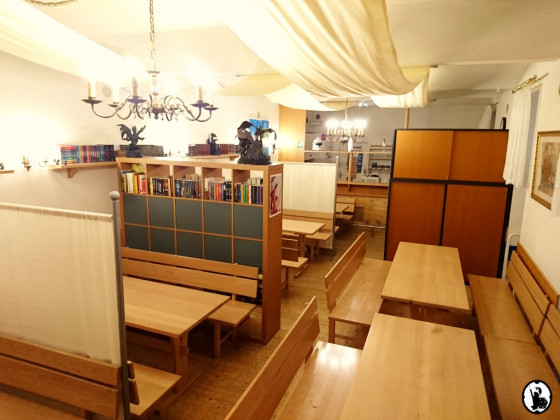 Our Club is equipped with 6 Tables allowing up to 36 People to play at the same time.
Toilets and a Kitchen is available to all Visitors and we sport a well sorted Library containing a grand Selection of Roleplaying-Systems and Adventures.
You'll find more information at: About us
If you want to contact us, please use Information provided at Contact and Imprint
Aktuell gültige Corona-Maßnahmen
Der Vereinsbetrieb ist eingestellt
Hilf mit den Besuchern des Vereinslokals einen sicheren Aufenthalt zu ermöglichen.
Gemeinsam können wir dafür sorgen, dass der Lokalbetrieb nicht aus Haftungsgründen eingestellt werden muss.
Durch Mithaftung kann über den Verein eine Geldbuße bis zu 30.000 € verhängt werden.